Utilize our library of 3D CAD models of Dataforth modules and accessories.
Dataforth has made available 3D CAD models, in STEP and STL format, for many of our product families. Follow the links on this page to find the download link for the model(s) you are interested in.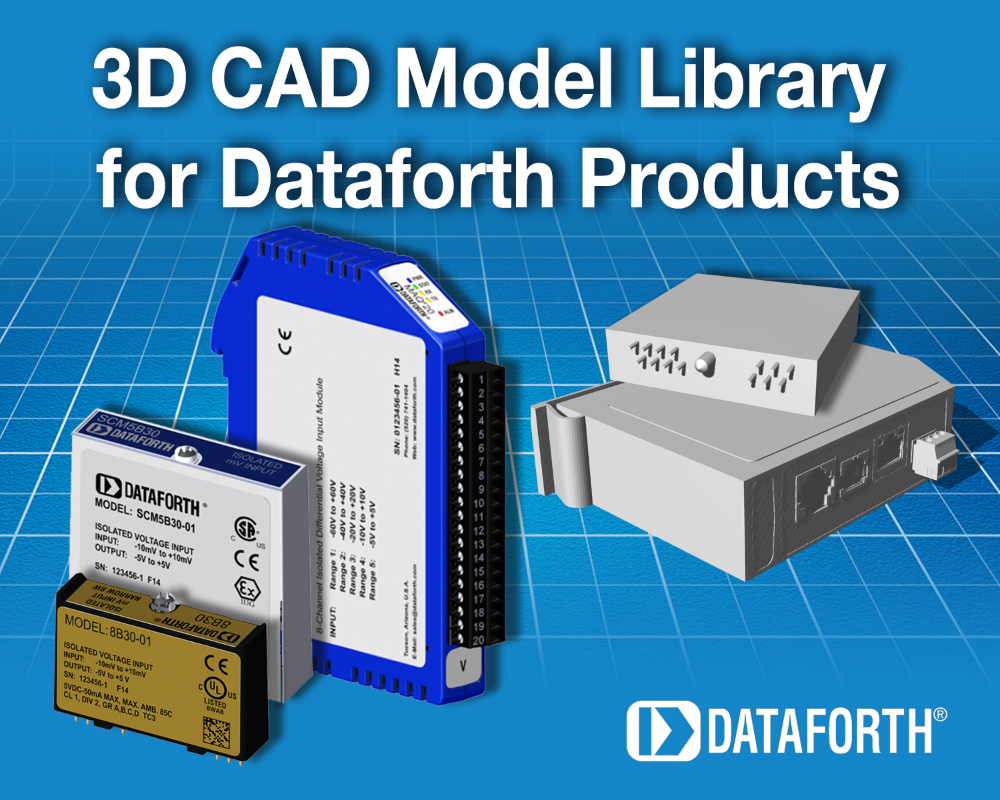 Families with CAD Models Available:
Signal Conditioning
Data Acquisition
4-20mA Transmitters
Data Communications
Was this content helpful?
Thank you for your feedback!