Data Acquisition System
Faulty thousand-dollar data acquisition systems can shut down billion-dollar operations. The SCM5B isoLynx® SLX200 is a fast, intelligent, fully isolated data acquisition system providing superior reliability, accuracy, and isolation for a wide range of rugged industrial applications. It offers maximum-flexibility of analog and digital I/O selection at competitive prices for a broad range of factory automation, process control, test and measurement, machine control, and data acquisition applications. The isoLynx SLX200 implements the industry standard Modbus® RTU and TCP protocols, thereby enabling communication with a wide variety of existing third-party software drivers and HMI/SCADA packages. It is fully certified by Modbus-IDA and compatible with OPC.
All I/O Channel-to-Channel Isolated
The flexible, modular design combines a 6- or 12-channel I/O Controller base system and optional 8- or 16-channel expansion backplanes, which can be either panel or DIN rail mounted (see Figure 1).

One I/O Controller unit can operate up to 60 channels of differential analog I/O and 128 channels of digital I/O, using Dataforth's SCM5B an- alog and SCMD digital modules. The Controller contains a powerful high- speed microcontroller, A/d D/A subsystem, communication interface, data storage memory, and status LEDs. The A/D system is built around a 16-bit, successive approximation converter and can convert a maximum 60-channel configuration in 17msec. The D/A converter is also a 16-bit device and can write a maximum 60-channel configuration in 33msec.
Certifications

---
Technical Documents
Product Availability
Usually stock to 2-3 weeks
Features
Modbus® RTU Support on RS-232 and RS-485
Modbus TCP Support (optional)
1500Vrms Input-to-Output & Channel-to- Channel Isolation
240Vrms Field-side Protection
16-Bit A/D, D/A
Up to 6-Pole Analog Input Filtering
± 0.012% Base System Accuracy, No Modules
± 0.005% Base System Linearity, No Modules
± 0.03% Module Accuracy
± 0.005% Module Linearity
Best I/O Selection: 250+ Different I/O Modules
-40°C to +85°C Operating Temperature
Free Configuration Software
All Analog I/O Modules Certified to CSA C/US, CE, and ATEX Requirements
SLX200 & SLX101 CE Compliant
SLX200 CSA C/US Certified (Class I, Division 2, Groups A, B, C, D)
Manufactured per RoHS II Directive 2011/65/EU
Block Diagram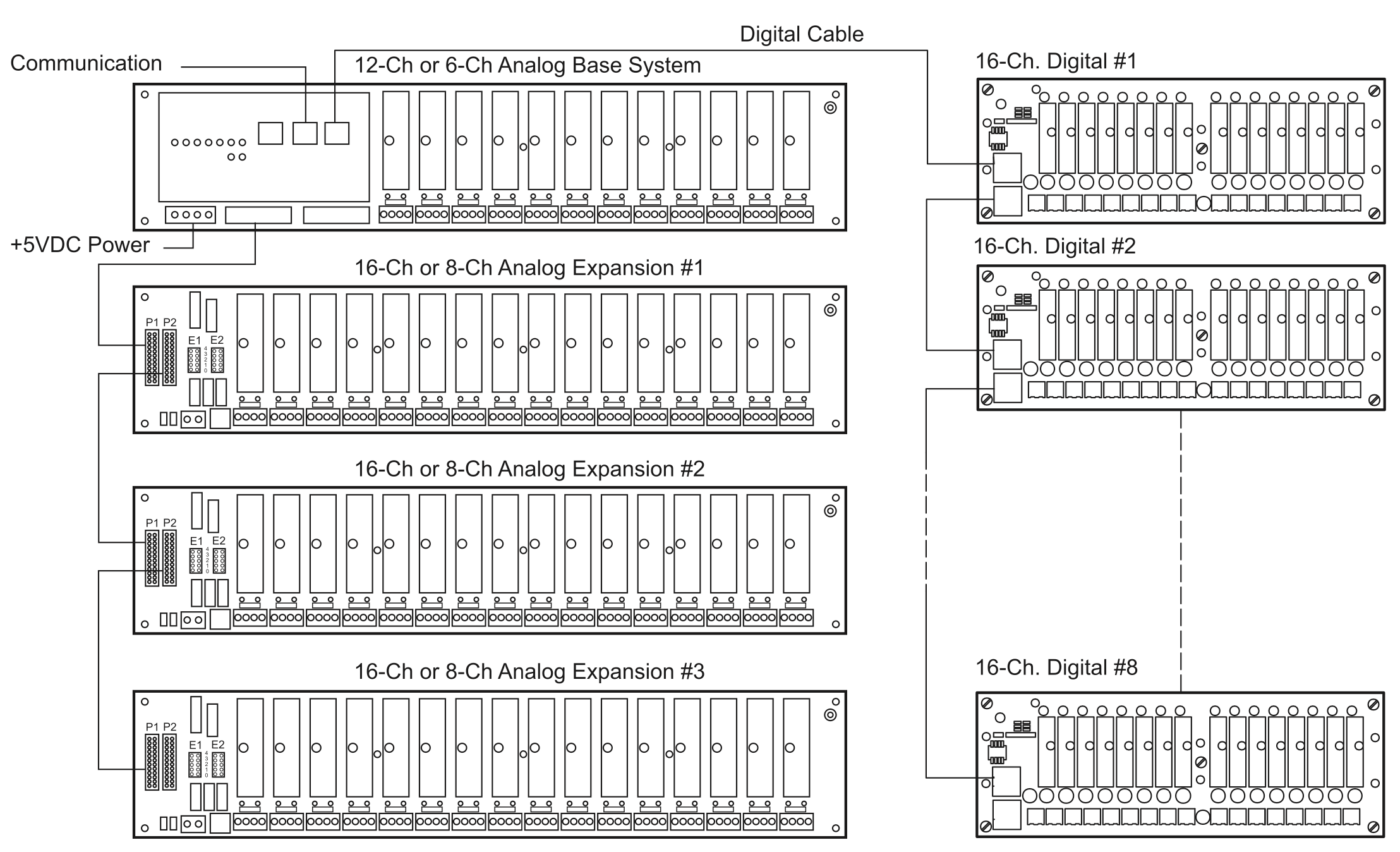 FAQ
Due to resource constraints on my computer, I'm unable to open the three dimensional CAD models provided on your website. Does Dataforth provide two demensional CAD models for download as well?
Two dimensional CAD models can be generated upon customer request. Please contact Customer Service for assistance.
Custom Modules
* ... Status Codes: PR = Production, PT = Prototypes, QU = Quoted
We want your feedback!
We are interested in your feedback regarding our products. Please let us know what you think and if you have any questions regarding the SCM5B32 and how this product could apply to your application. Your feedback is very valuable to us and very much appreciated.
Was this content helpful?
Thank you for your feedback!