MAQ®20-DODC20SK Award Finalist
Press Release
Release Date: Oct 26 2017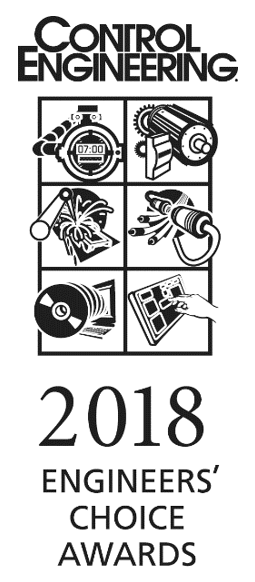 Dataforth's
MAQ20-DODC20SK
module has been chosen as a Finalist in the Hardware - Data Acquisition category in Control Engineering's 2018 Engineers' Choice Awards program. Introduced in February 2017, the high density DODC20SK module has 20 isolated discrete output channels that can switch up to 60VDC signals and sink up to 3A of current.
"We are honored and excited to be chosen as a Finalist for an Engineers' Choice Award," says Georg Haubner, Manager of Sales & Marketing. "At Dataforth, we believe the MAQ20-DODC20SK's outstanding features make it a winner, and this just confirms it!"
The module's default output states are user configurable and channels can be switched individually or in block format. Logic polarity can be user defined as standard or inverted. Field output connections are made through high density spring cage terminal blocks and have fast switching times.
Other
MAQ20-DODC20SK
features include 1500Vrms output-to-bus isolation and individual channel protection up to 60VDC continuous overload, in case of inadvertent wiring errors. 150Vrms channel-to-channel isolation gives the module the ability to control equipment with or without common signal grounds or different pieces of equipment with multiple reference potentials.
Like all
MAQ20 modules
, the
MAQ20-DODC20SK
is designed for installation in Class I, Division 2 hazardous locations and has a high level of immunity to the environmental noise commonly present in heavy industrial environments.
On October 12, the Finalists in the Engineers' Choice Awards program will be announced online. Winners and Honorable Mentions will be announced online on February 8, 2018, and in the February print issue of Control Engineering.
Established in 1984, Dataforth is the world leader in
signal conditioning
,
data acquisition
, and
data communication products
for industrial applications. Worldwide, our products provide rugged signal and data integrity and wide spectrum accuracy. All Dataforth products are manufactured in the USA and have been RoHS Compliant since 2006. The Dataforth Quality Management System is ISO9001:2015 registered. For additional information, call 800-444-7644 toll-free, email
sales@dataforth.com
, or visit our website at
www.dataforth.com
.
Was this content helpful?
Thank you for your feedback!